October 6th, 2019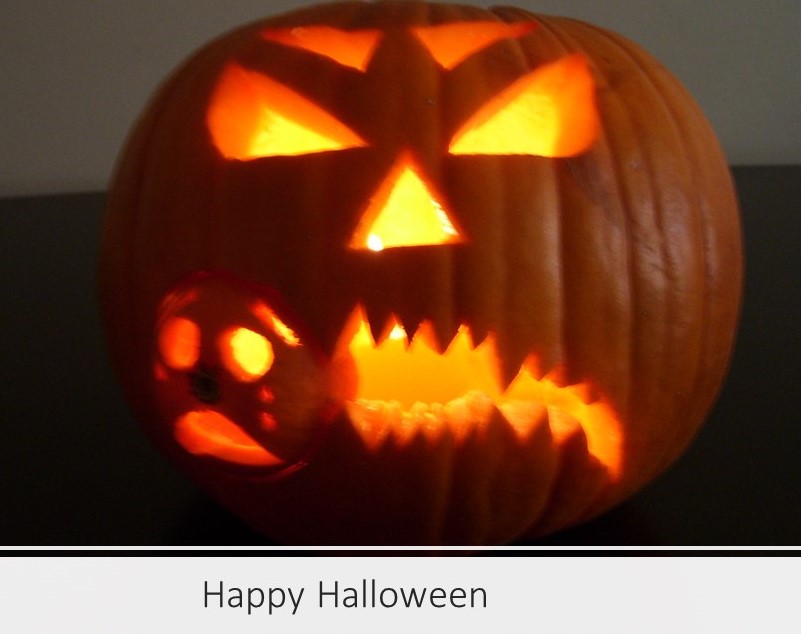 Halloween is Dr. Barden's favorite holiday! Dressing up in costumes, hanging spooky decorations, pumpkin picking and carving, and trick-or-treating are fun, family friendly activities. But, the Halloween candy gives Dr. Douglas Barden and his staff a real scare.
A friendly reminder for our patients: if you have braces be sure to avoid any candy that is sticky (gum, taffy, caramel) or hard (hard candies or candy with nuts). These can damage your brackets and wires. This will require an extra appointment and can slow down your treatment progress. This means caramel apples are a real danger! If you are being treated with Invisalign® you will be happy to know you can eat anything you want as you will take off your aligners while eating.
Everyone should be careful about the amount of candy that they eat. The sugar on your teeth can cause cavities. So, please eat in moderation and then brush and floss thoroughly!
Here is our challenge to you for this year. Instead of handing out candy for trick-or-treating, how about trying some teeth-friendly alternatives? Here are some of our favorite ideas:
Stickers
Balloons
Stamps
Glow in the dark wands
Halloween themed pencils
Bat shaped rings
Vampire teeth
Mini coloring books and crayons
Barden Orthodontics will be participating again in the Merchants of Whitefish Bay trick-or-treating event. We hope you stop by for some teeth-friendly treats!