Brushing Your Teeth with Braces
When you have braces, it's very important to brush and floss after every meal in order to keep your teeth and gums healthy throughout your treatment. If you need help choosing the right toothbrush, toothpaste, and dental floss, please ask us and we can help you choose the right products for your teeth and your appliance.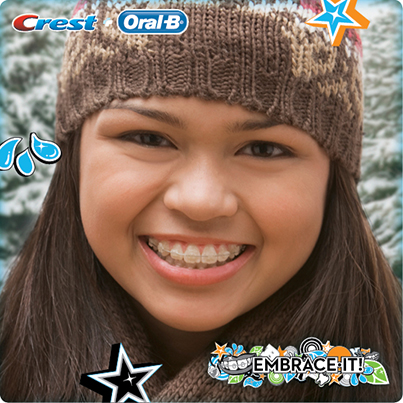 Our office has partnered with Crest + Oral-B on EmbraceIt! to bring the best oral hygiene products to our patients. Click to learn more!
www.oralb.com/embraceit
Are you attached to your phone? So is the Oral-B PRO-5000 SmartSeries Toothbrush, now with Bluetooth® technology! Watch this video to see how your
phone and toothbrush connect using the Oral-B app: www.oralb.com/embraceit
Please click here for more information about our Platypus© products.