Creating a Lifetime of Healthy, Confident Smiles
I'm passionate about providing each patient and the family with the best orthodontic experience. I not only want them to be thrilled with their finished smile, I want them to enjoy every step of developing that smile.
I was drawn to orthodontics because I wanted a job where I could truly make a lasting and positive difference in people's lives. I wanted to be able to get to know my patients personally, and develop a relationship with them. I love how each patient is different: their clinical situation, their goals, their lives, and interests. I'm intrigued by each person and enjoy learning who they are.
I'm proud to have assembled a team of people who believe in personal care. We treat each patient as a person. We're attentive to their comfort and desires, we listen actively to them, and we deliver care that changes each person's life.
Education and Continuing Education
Bachelor of Science with Honors in Zoology – University of Wisconsin - Madison
Doctorate of Dental Surgery – Marquette University School of Dentistry
Advanced Education in General Dentistry Certificate – Marquette University School of Dentistry
Master of Science and Orthodontics Certificate – Marquette University School of Dentistry
I believe my patients deserve the highest level of care. Orthodontics is an evolving specialty; new technologies, materials, and techniques are constantly being developed, and it's essential that I remain current on the changes. Through continuing education, and attending lectures, seminars, and meetings, I learn from the leading researchers in the field. Then I'm able to bring that knowledge back to the practice and my patients.
Professional Memberships
American Association of Orthodontists
American Dental Association
Wisconsin Society of Orthodontists, President-elect
Wisconsin Dental Association
Greater Milwaukee Dental Association
I feel very strongly that it is important to be involved in professional societies. I am proud to serve as President-elect for the Wisconsin Society of Orthodontists.
I am honored to be listed as a Milwaukee Top Dentist in the field of Orthodontics by Milwaukee Magazine.
Personal Life
I grew up in West Bend. My family now calls Whitefish Bay home and we love living in this amazing area! I'm happy to live and work in the same great community: my home is just a few blocks from the office.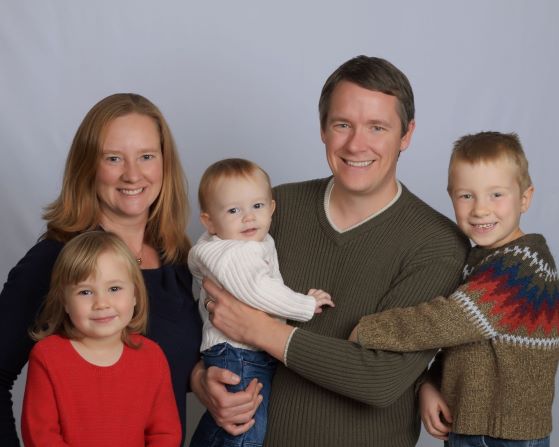 My wife Debra is a professor at Marquette University. We have three awesome kids: Evan, Millie, and William. We have no pets at this time, but the kids keep pushing for a dog. Time with family is my priority when I'm not in the office. I love the great outdoors, especially if I'm fishing, canoeing, or hiking.