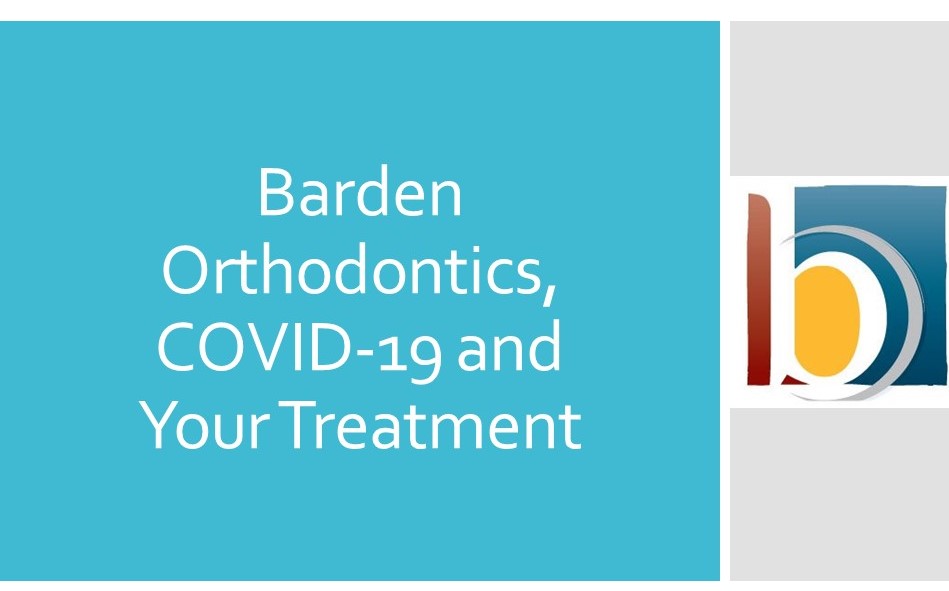 We understand that people are concerned about virus spread during the COVID-19 pandemic. While many things have changed, one thing has remained the same: our commitment to your safety and health.
Infection control has always been a top priority for our practice. Our infection control processes ensure that when you receive care, it is both safe and comfortable. Our office follows infection control recommendations made by the American Association of Orthodontists (AAO), American Dental Association (ADA), the U.S. Centers for Disease Control and Prevention (CDC) and the Occupational Safety and Health Administration (OSHA). We follow the activities of these agencies so that we are up-to-date on any new guidance that may be issued.
We have taken additional, preventive steps to ensure the health of patients and staff. You will see some changes when it is time for your next appointment.
Changes in the office:
Our clinical staff will be using N95 or KN95 respirator masks and face shields in addition to the usual personal protective equipment.
Multi-stage air purifiers are being used in our waiting room and all treatment rooms. These purifiers remove particles and destroy small particles in the air, including viruses.
There are Plexiglas shields in place at the reception desk and social distancing reminder stickers. For now, the waiting room will no longer offer magazines, beverages, or the use of arcade games.
We have increased routine cleaning and disinfection of the waiting room and common, high touch areas.
 We are using new tools that reduce aerosols.
The door to our office is "touchless entry". Wave at the sensor and the door opens for you! Convenient and reduces a common touch surface.
Appointments will be scheduled to allow for social distancing and reduce waiting time for patients. That might mean fewer options for scheduling your appointment.
For your appointment:
Prior to the day of the appointment, our office will email you two forms (COVID-19 Supplemental Informed Consent and Supplemental Health Questionnaire). Please have the forms completed by the patient or guardian prior to coming to the appointment.
Please brush and floss prior to your appointment. The tooth brushing station will be closed following recommendation by the AAO.
To minimize use of the waiting room, please call us at 414-962-1281 when you have arrived at our building. We will let you know if we are ready for your appointment. If not, we will ask you to wait outside, or in your car, and we will text when we are ready.
We ask that only the patient, and a maximum of one guardian, come to the appointment to reduce the number of people in the office.
Someone from our office will greet you at the door and take your temperature using a touchless thermometer. Anyone with a temperature of 100.4 or higher will have their appointment rescheduled for a later date.
Please wear a cloth mask or face covering as you enter the building.
Please use the hand sanitizer available when you enter the office.
We look forward to seeing you and are happy to answer any questions you may have about the steps we take to keep you, and every patient, safe in our office.
Thank you for being our patient. We value your trust and loyalty.
Sincerely,
Dr. Doug Barden and the Barden Orthodontics Team
Stay informed and follow us on Facebook  Twitter  or Instagram.