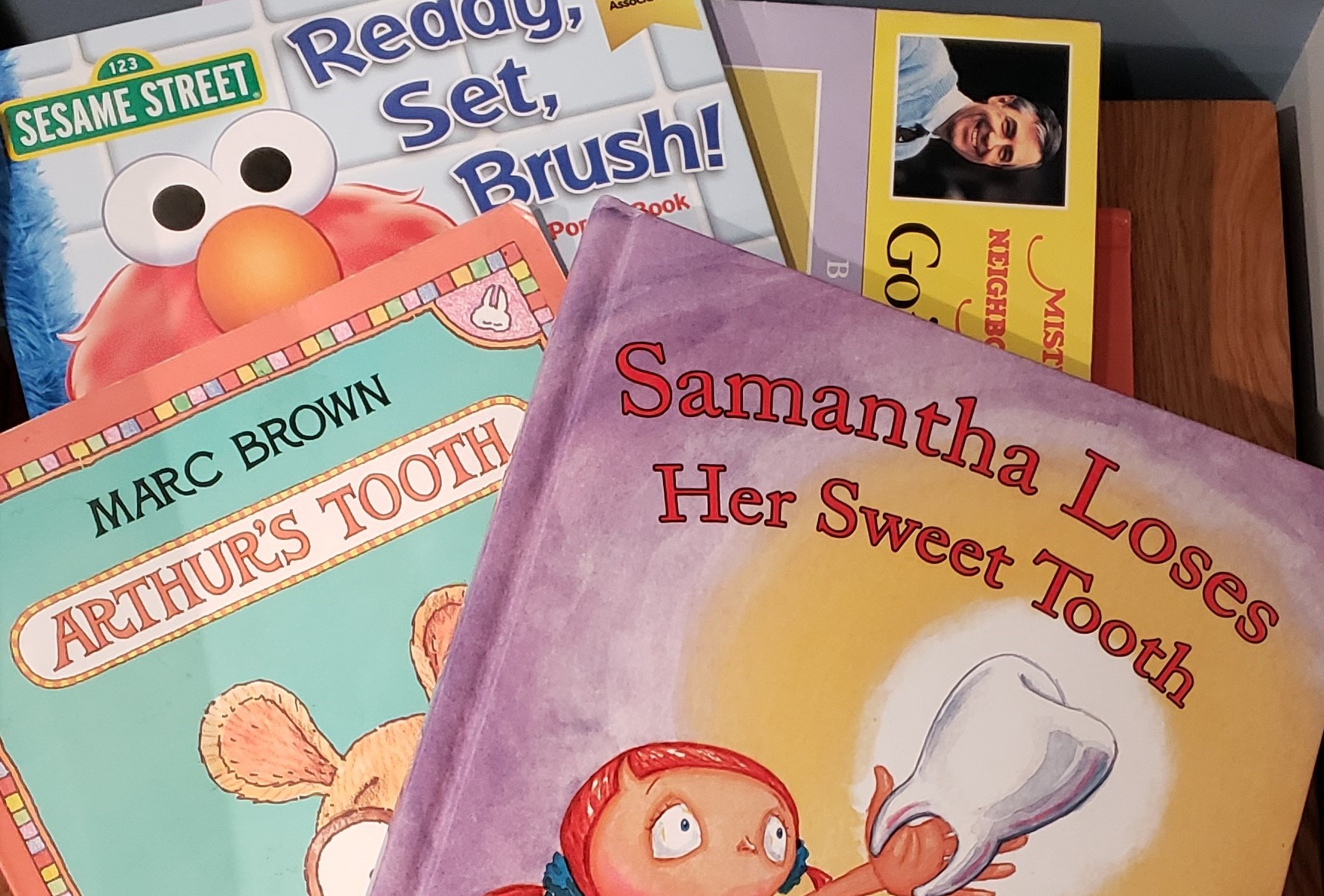 We love a good book – especially if it is a "tooth book"! No, we don't mean a book from Dr. Barden's time in dental school. We love books written for children about teeth and dental health. There are a number of excellent children's books with a tooth or dental theme. There are books that tell the story of the tooth fairy, demonstrate good dental hygiene, and teach about first visits to the dentist. Dr. Barden even has a book about how a moose brushes his teeth (which happens to be a favorite with his children)!
What are the benefits of reading a "tooth book" with your children?
For younger children, reading a book about their favorite character going to the dentist can help to reduce any nervous feelings they might have before their appointment. Children are afraid of things that are unfamiliar, so reading a book that explains what will happen during their visit can be very helpful.
Tooth books promote healthy teeth and good oral hygiene. In our office you can find books that highlight healthy eating and teach proper brushing and flossing techniques, in fun, age-appropriate stories.
Tooth books teach about teeth. Who knows - you might be raising a future dentist, hygienist, or orthodontist!
Reading with your children helps them develop a love of reading and is often a special bonding time.
There are so many reasons to read with your children. Do you recommend a good tooth book that your children  love to read? Share the title and author with us on our Twitter, Instagram, or Facebook page!
Happy reading!