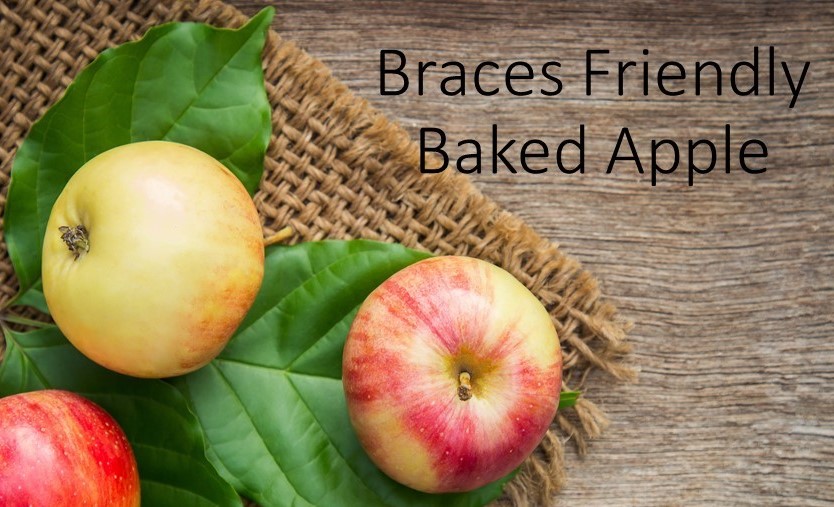 This time of year, we love eating warm desserts that highlight the fall harvest. A favorite dessert is Dr. Barden's Braces Friendly Baked Apple.
Braces Friendly, Baked Apples Recipe 
Ingredients
4 large apples
4 tablespoons of soft butter
1/4 cup brown sugar
1/4 cup oatmeal
1 teaspoon cinnamon
¼ cup raisins (or chopped nuts if you have clear aligners, otherwise nuts can damage brackets and wires!)
Instructions
Wash the apples.  Cut the apple in half and remove the core using a spoon. Combine the other ingredients and fill the apples.  Place the apples in a casserole baking dish. Put ¾ cup water on the bottom and bake at 350 degrees for 50-60 minutes, until apples are soft and filling has browned.
Serve warm and top with whip cream.  Enjoy!
Check out some of our other braces friendly recipes for dinner here and appetizers here!  Follow us on Facebook, Twitter, or Instagram to learn more about Barden Orthodontics and other dental tips!