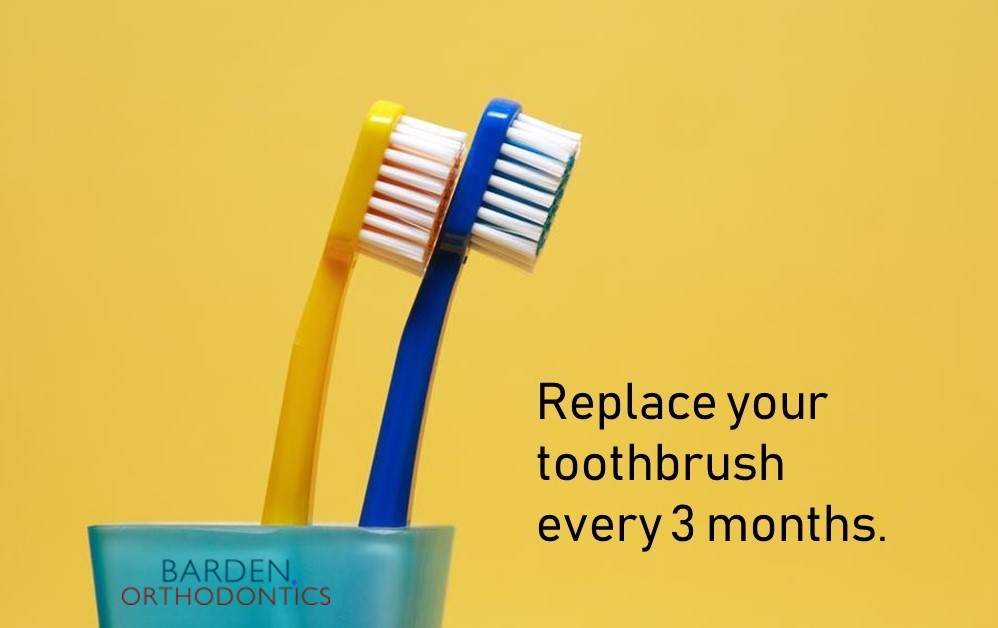 A good toothbrush is essential to keep your teeth healthy and clean. Dr. Douglas Barden recommends using a new (replaced every 3 months!) toothbrush with soft bristles. Even better, use an electronic toothbrush with an orthodontic brush head. These toothbrushes provide the best brushing action to keep your teeth sparkling clean. Ask us if you have any questions about the best toothbrush for your unique dental needs.
It's important that you also take good care of your toothbrush. If you have been sick, be sure to replace your toothbrush as germs can remain on the bristles.
Checkout Dr. Barden's toothbrush tips:
• Wash your hands before and after brushing.
• Rinse the brush after brushing and then allow it to air dry after each use. Bacteria dies after being exposed to oxygen.
• Store the toothbrush in an upright position to allow water to drain. Do not cover it with a cap so that it can air dry more quickly.
• Replace your toothbrush every 3-4 months. Worn bristles are less effective in properly cleaning your teeth, and can actually be damaging to teeth if used too long!
If you have any questions about how to brush and floss with braces check out these helpful instructions on our website!
Follow us for more helpful dental tips on Facebook or Twitter. Give us a call at 414-962-1281 if you have any questions or want to schedule a consultation with Dr. Barden.