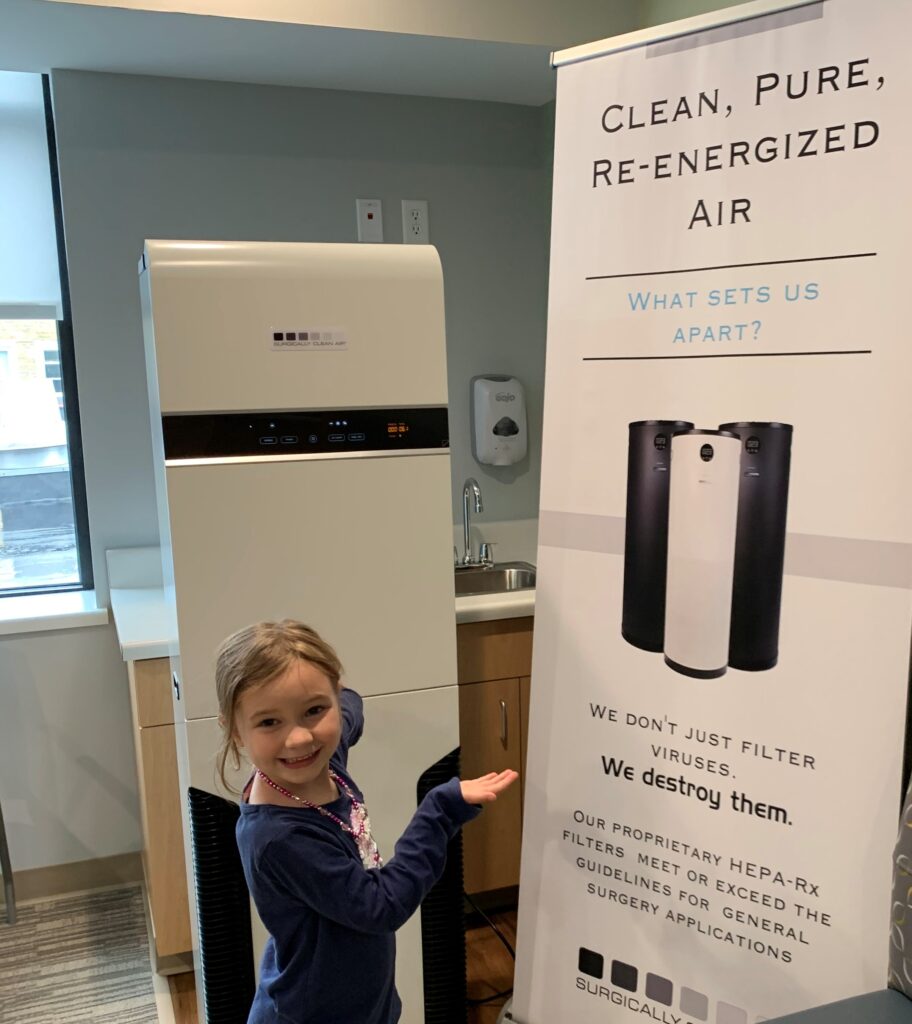 This time of year people start sneezing and getting seasonal colds. What is the difference between a seasonal cold and the flu? The experts at Centers for Disease Control and Prevention say that a common cold usually includes sneezing, runny nose, sore throat, and coughing. These symptoms can last for up to two weeks. The flu has many similar symptoms but can be more serious. Check out this helpful chart with the differences between the cold and flu from the CDC.
At Barden Orthodontics we take prevention of the spread of germs and viruses very seriously. We follow strict sanitation and sterilization guidelines in our office at all times, as well as following the requirements for sterilizing instruments and work surfaces. We follow all CDC and OSHA guidelines to ensure that when you receive care it is both safe and comfortable. Our office was designed so that all treatment chairs are physically separated by walls, unlike most orthodontic offices that have an open treatment area. This minimizes the spread of airborne viruses.
In the waiting room and every treatment area we have incorporated state-of-the-art multistage air filters that utilize UV lights to produce surgically clean air.
For the protection of other patients and our staff, we always ask that patients reschedule their appointments if they have any type of cold or illness that can infect others.
Being sick isn't fun. To prevent or minimize the chance of getting a cold or the flu, remember to wash your hands or use an antibacterial/antiviral sanitizing hand gel. Wash commonly touched surfaces in your home with soap and water (faucets, door knobs, counters etc.) frequently. Eat healthy foods and get plenty of sleep to keep your immune system working its best. Change your toothbrush after being sick. Finally, avoid contact with those who are ill so that you minimize the chance of getting sick yourself!
Follow us on Facebook and Twitter for helpful orthodontic advice!