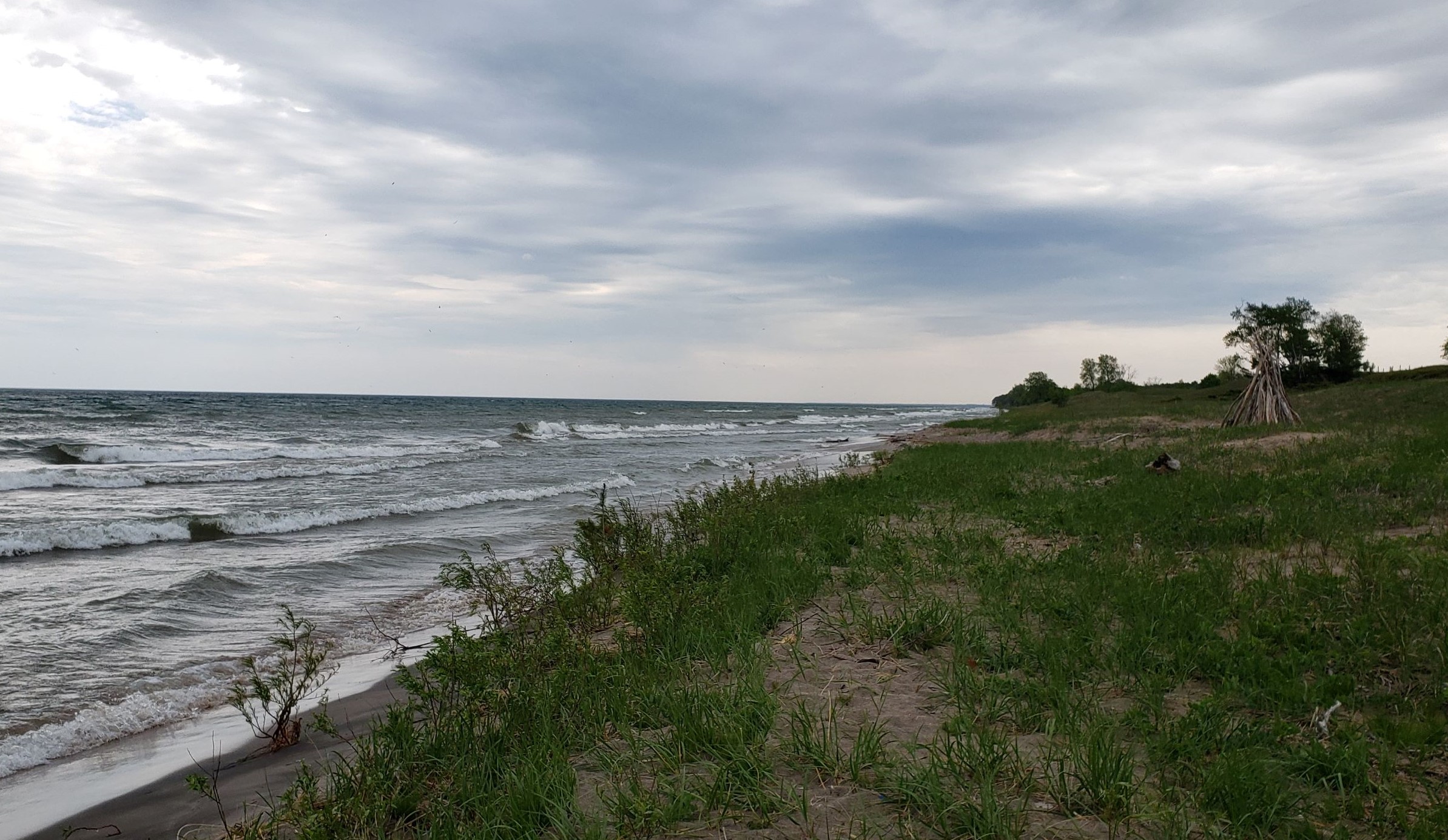 Kohler Andrae State Park, Wisconsin. Photo by D. Barden
Summertime in Wisconsin is wonderful. The weather is (finally!) warm and sunny. The beautiful nature, lakes, and State Parks are perfect for exploring. It's a great time to go CAMPING! In addition to packing your tent, sleeping bags, and other camping gear-- don't forget to pack for good oral hygiene!
Here are Dr. Barden's suggestions for maintaining good dental hygiene while camping:
Get all in one tooth brushes. These come with toothpaste and a flosser built in!
Bring safe-to-swallow toothpaste.
Buy light, travel size toothbrush and toothpaste kits.
Consider using environmentally friendly substitutes like baking soda.
If all else fails, brush and rinse with water.
Dr. Barden also recommends packing the following if you are currently in treatment with braces, clear aligners, or retainers:
Bring an emergency kit in case of orthodontic situations such as poking wires. Having some wax can solve minor emergencies until you return from your trip.
Don't forget your retainers and storage case. Be sure to put them in a safe place so you don't lose them among your camping gear.
Bring a storage case for your clear aligners if you are being treated with Invisalign ®
We hope you enjoy your time camping and exploring the great outdoors in Wisconsin and other parts of the United States. Happy Camping!
Do you like our blog posts? Be sure to follow us on Facebook to stay informed of our new posts and office events https://www.facebook.com/BardenOrthodontics/