July 8th, 2022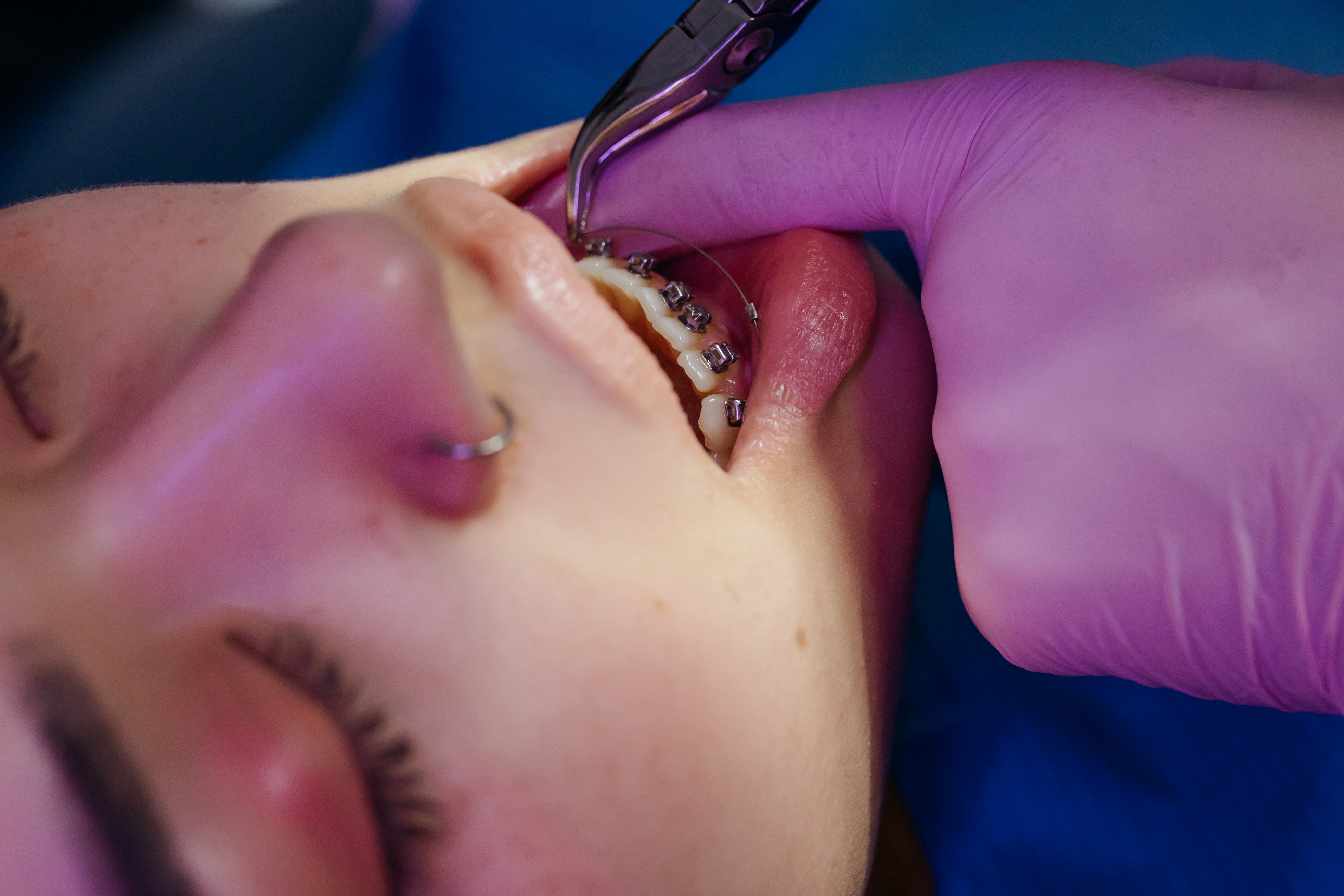 Have you been told that you (or your child) need orthodontic correction for jaw alignment or development issues? This could include issues such as:
Underdeveloped lower jaw
Protrusion of upper teeth
Malocclusions
Crossbite
Overbite
The American Association of Orthodontics recommends that children first visit to an orthodontist at the age of seven to identify any jaw issues early. Adults also experience dental changes throughout their lives and can benefit from dentofacial orthopedic appliances. The average treatment time for jaw correction is one year, so it won't be long until you have a beautiful smile!
Dr. Barden has a number of different orthodontic tools and appliances for jaw correction, and which one he uses will depend on your specific treatment needs.
Orthodontic Appliances
Jaw-correcting appliances are either fixed or removable. Fixed appliances remain in the patient's mouth until the correction is complete. In contrast, patients wear removable appliances as instructed. It is important to follow Dr. Barden's instructions as the plan was designed for your individualized needs.
Here are some of the most common appliances for correcting jaw growth problems.
Headgear: Headgear is used to treat patients whose teeth are in an overbite, with the upper jaw forward of the lower jaw, or an underbite with the lower jaw forward of the upper jaw. Headgear gently "pulls" on your teeth to restrict further forward growth of your upper teeth and jaw.
Herbst® Appliance: This appliance reduces overbite by encouraging the lower jaw to move forward and the upper molars backward. This fixed appliance is used mostly for younger children who are still growing. On average, this is worn for about 12-15 months.
Palatal Expansion: The palatal expander "expands" (or widens) your upper jaw by putting gentle pressure on your upper molars each time an adjustment is made. Dr. Barden will instruct on how to adjust your expander. When you achieve the desired expansion, you will wear the appliance for several months to prevent regression
It might take some time to get used to the appliances (on average one month), and there might be slight discomfort during adjustments. However, wearing them regularly will keep your treatment on track and the adjustment period is easier if you follow Dr. Barden's treatment plan.
Dr. Douglas Barden is always happy to answer your questions about orthodontic treatment and the various appliances that he uses to give patients a beautiful smile that they will love to share!
Follow us on Facebook,  Twitter, or  Instagram  to stay up to date on all of our office activities.