May 5th, 2023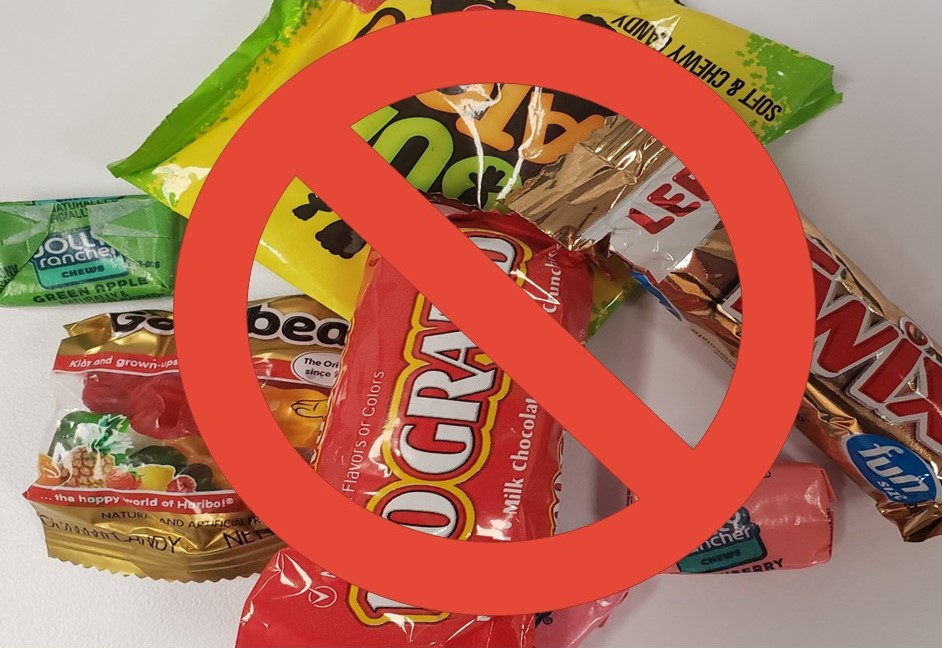 Congratulations on starting your orthodontic treatment at Barden Orthodontics! With braces it is especially important to practice good oral hygiene during your treatment to prevent cavities, white spots, gum disease, and tooth decay.
You should continue brushing and flossing on a regular basis throughout your treatment at Barden Orthodontics. This means brushing for two minutes, at least 2 times a day. You should also floss and use a fluoride mouthwash every day!
Dr. Barden wants to remind you that you should be careful about what you eat while in orthodontic treatment. Candy is never a healthy choice for teeth, but it can be especially troublesome while in orthodontic treatment. Sweet, sour, and sticky candies may taste great, these they can damage your teeth and braces!
Here are Dr. Barden's top concerns with candy:
Sour candy, popular with many kids, is acidic to your teeth and can wear down the enamel. This results in tooth decay and cavities.
Sticky candy (gum, caramel, taffy etc) is difficult to clear off of your braces and other orthodontic appliances resulting in sugar sitting on your teeth for prolonged time and increasing your risk of cavities and tooth decay.
Hard candies or candy with nuts can bend and break wires and brackets resulting in extra emergency visits and delayed treatment time.
Candy can be a fun, special treat but you should eat it infrequently. Make sure the candy is soft and not sticky (yes, chocolate!). After eating candy, be sure to brush and floss. If you do not have a toothbrush available, wash your mouth out with water. Water will help to dilute the sugar in your mouth and clear off the braces.
Brusing and flossing can be a bit harder with braces. Check out this helpful information or ask Dr. Barden's team at your next visit if you have any questions.
Be sure to practice good dental hygiene every day! This includes visiting your dentist every six months, brushing and flossing daily, and using a fluoride-based mouthwash.
For more questions about foods you should avoid while wearing braces, healthy snack alternatives, dental hygiene tips, or if you have any general questions about your treatment, we encourage you to give us a call at 414-962-1281, or ask us at your next adjustment appointment. Follow us on Facebook or Twitter for more helpful information!