November 7th, 2018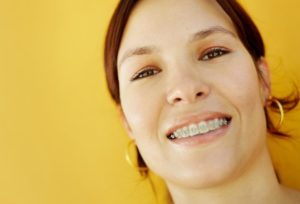 A Healthy Smile requires a Partnership between You, your Orthodontist, and your Dentist.
Did you know all orthodontists are dentists, but only 6% of dentists are orthodontists? Becoming an orthodontist requires 2 to 3 years of training in addition to dental school. Dr. Barden is an orthodontist who specializes in the movement of teeth and dentofacial development. Dr. Barden will provide the expertise and a treatment plan to straighten your teeth and align your jaws.
While in Dr. Barden's care he will work in close cooperation with you and your family dentist to ensure the development of a healthy, beautiful smile.
Why do you need to continue seeing your general dentist while in the care of Dr. Barden? Your family dentist will continue to monitor that your teeth and gums stay clean and healthy. Dental hygiene is especially important during orthodontic treatment as it can be more difficult to keep teeth clean while in braces.
What is the patient's role?
• It is essential that patients (you!) follow your dentist's instructions on how to keep your teeth clean and visit every six months for a dental cleaning (or more often as instructed).
• You must also follow Dr Barden's instructions and wear your appliances and bands as instructed so that your teeth and jaws move in the way desired and on schedule.
• It is important that you avoid hard and sticky foods that can damage your orthodontic appliances. Broken brackets and bent wires will slow down treatment progress.
Working together results a healthy, beautiful smile that you will have for a lifetime!
If you have questions be sure to ask Dr. Barden or his staff.