July 13th, 2023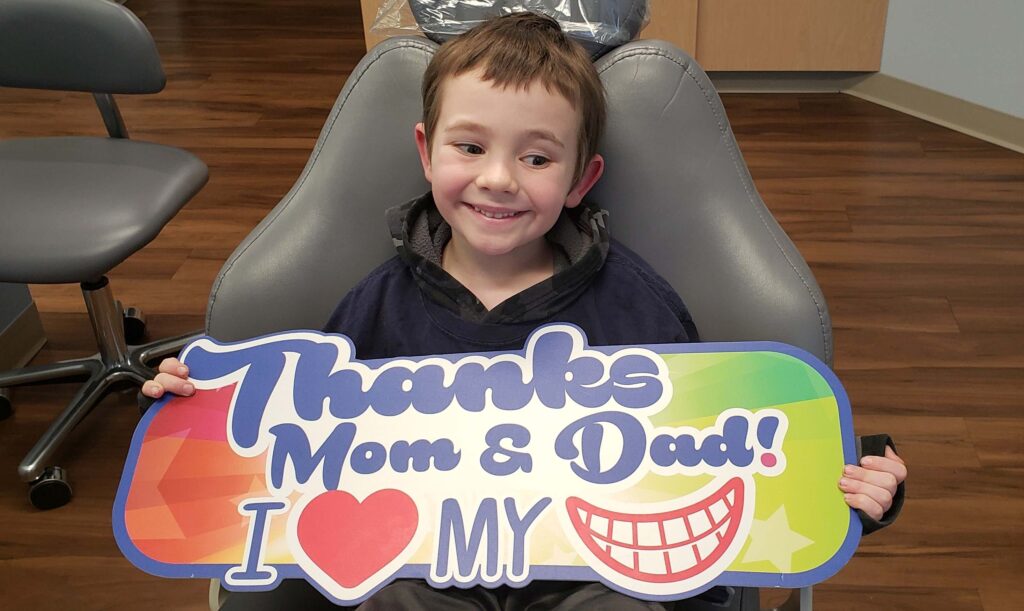 So many children, teens, and adults are starting their orthodontic treatment at Barden Orthodontics! One of the first questions patients ask is "What should we do now that we have braces?" This is a great question as you play a big role in ensuring a beautiful smile and successful treatment that progresses on schedule!
Here is Dr. Barden's top advice for new patients:
1. Your teeth might be sensitive the first few days after you get braces or have an adjustment. This mild discomfort can last for three to five days. Eating soft (healthy!) food can help by putting less pressure on your teeth. Some great food choices include soup, sugar free Jell-O, scrambled eggs, oatmeal, applesauce, baked potatoes, pasta, bananas, cottage cheese, smoothies, pancakes, soft cheese, and milk.
2. If you experience any soreness from the brackets and wires rubbing on your lips or cheeks, place some of the wax (provided in your starter kit) on the brackets or wires causing the problem. Rinsing with warm salt water can also reduce discomfort. This discomfort will also decrease as your mouth becomes use to the braces.
3. It is crucial to maintain good oral hygiene during your orthodontic treatment. Food can get trapped in braces and be more difficult to remove. We recommend that you brush and floss after every meal. A fluoride mouth rinse is recommended as well. There is some great information on brushing and flossing with braces on our blog and website. Ask Dr. Barden's team if you have any questions about oral hygiene with braces.
4. Avoid foods that can damage your brackets and wires. This includes hard foods such as apples, corn on the cob, popcorn, nuts, ice and more. Sticky foods such as gum and caramels can also damage the braces and wires, as well as stick to your teeth causing tooth decay. Damage to brackets and wires will result in additional orthodontic appointments and can lengthen your treatment time.
5. Regularly check your braces for bent or loose wires and brackets. In the event of a loose or broken wire or bracket, please call our Whitefish Bay, WI office during regular business hours to schedule an appointment. This doesn't require an after-hour emergency appointment though!
6. Wear your elastics or other orthodontic gear consistently and as instructed by Dr. Barden. Yes, this means headgear and rubber bands (elastics)! Learn more about the importance of these appliances on our website!
7. Always wear a mouth guard to protect your teeth when playing sports. Ask us if you need one that works with braces.
8. Be sure to schedule your appointments for adjustments at the intervals indicated by Dr. Barden. Skipping appointments will extend your treatment time. You should also visit your dentist for checkups and teeth cleaning appointments about every six months, or as recommended by your dentist.
Questions? Give us a call at 414-962-1281. Check out our Facebook and Twitter pages for more helpful information on orthodontic treatment.