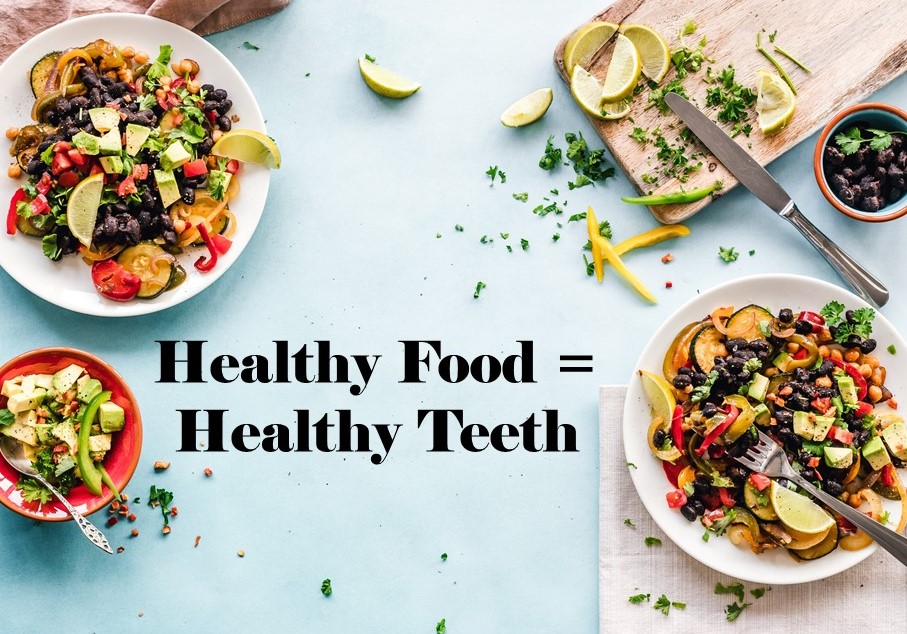 At Barden Orthodontics we love beautiful, healthy smiles. A healthy diet that includes plenty of fresh fruits and vegetables is an important part of ensuring the health of your teeth. The U.S.D.A. recommends that half of your lunch and dinner plate should be filled with fruits and vegetables.
A healthy diet with plenty of fruits and vegetables can provide good energy levels, strengthen your immune system, support children's growth, and a healthy weight. Fruits and vegetables are also packed with vitamins and minerals that are important for healthy teeth. In contrast, a diet with lots of sugary foods and drinks can damage your teeth and result in cavities.
Some food and drink choices to keep your teeth healthy:
Water is a healthy choice to drink between meals. Water with fluoride (most tap water!) can help to strengthen your teeth. Water can also help to dilute sugar and rinse your mouth of food from your snacks.
Fruits and vegetables are healthy food choices for snacks and meals.
Foods high in calcium are great for growing bones and strong teeth. Consider snacking on a cheese stick or plain yogurt that is topped with fresh berries or slices of bananas.
Limit snacking throughout the day.
Are you packing your child's lunch or a school snack? Remember they probably do not brush their teeth during the school day. Pack healthy, lower sugar snacks and save the treats for home or special times.
Avoid:
Avoid foods and drinks that are high in sugar. This includes soda, sports drinks, flavored water, and even juice (there is sugar in juice!)
Sticky foods are especially problematic as they can stick to your teeth and prolong the sugar attack. This includes "fruit snacks," that are really candy in disguise.
If you have braces:
Be sure to cut hard fruits and vegetables into bite size pieces, or cook until soft, to prevent damage to your braces.
Avoid sticky foods that can damage your orthodontic appliances.
Remember: proper brushing, flossing, and using a fluoride rinse are important to keep teeth clean after eating! Ask Dr. Douglas Barden and his staff if you have any questions about foods you should, and should not, eat while in braces.