November 8th, 2019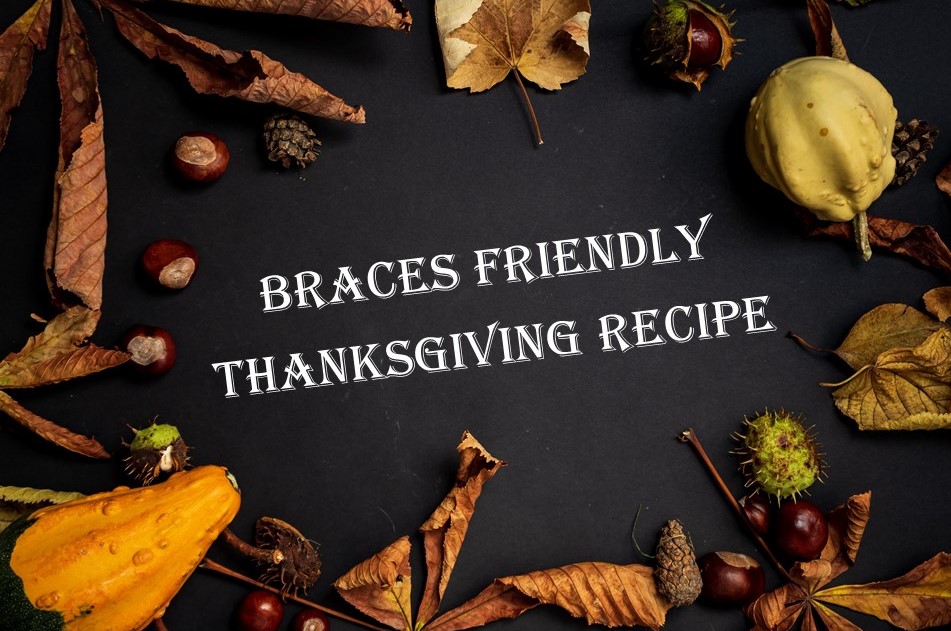 Everyone at Barden Orthodontics is looking forward to Thanksgiving! It's a day to show appreciation for the many wonderful things in our lives. It's also a chance to share our favorite foods with family and friends.
Traditional Thanksgiving foods also happen to be Braces-Friendly Food. Turkey, stuffing, mashed potatoes and gravy are all soft and easy to eat with braces. If you have braces, be sure to avoid any hard foods that might bend wires or break the brackets and orthodontic appliances. If you have Invisalign® you can eat whatever you want because you remove the aligners while eating!
If you are looking for a new recipe that is braces-friendly, here is one of Dr. Douglas Barden's favorite Thanksgiving dishes. It's packed with vegetables that are cooked soft, sure to please everyone, and easy to eat even with sore teeth!
Creamy Vegetable Casserole
Ingredients
1 large package of frozen broccoli, carrots, and cauliflower combination
½ cup diced onion
1 can condensed cream of mushroom soup
1 cup shredded cheddar cheese
1/3 cup sour cream
Salt and Pepper to taste
Directions
Preheat oven to 350 degrees F (175 degrees C).
In a large bowl combine vegetable, mushroom soup, 1/2 cup cheese, sour cream. Salt and pepper to personal preference. Transfer to a baking dish.
Bake in preheated oven for 30 minutes. Sprinkle with remaining cheese; bake 5 minutes longer.
You can easily double this recipe if you are serving a big crowd!
Share your favorite braces-friendly recipe with us on our Facebook page.
Happy Thanksgiving to everyone from Barden Orthodontics!