April 7th, 2023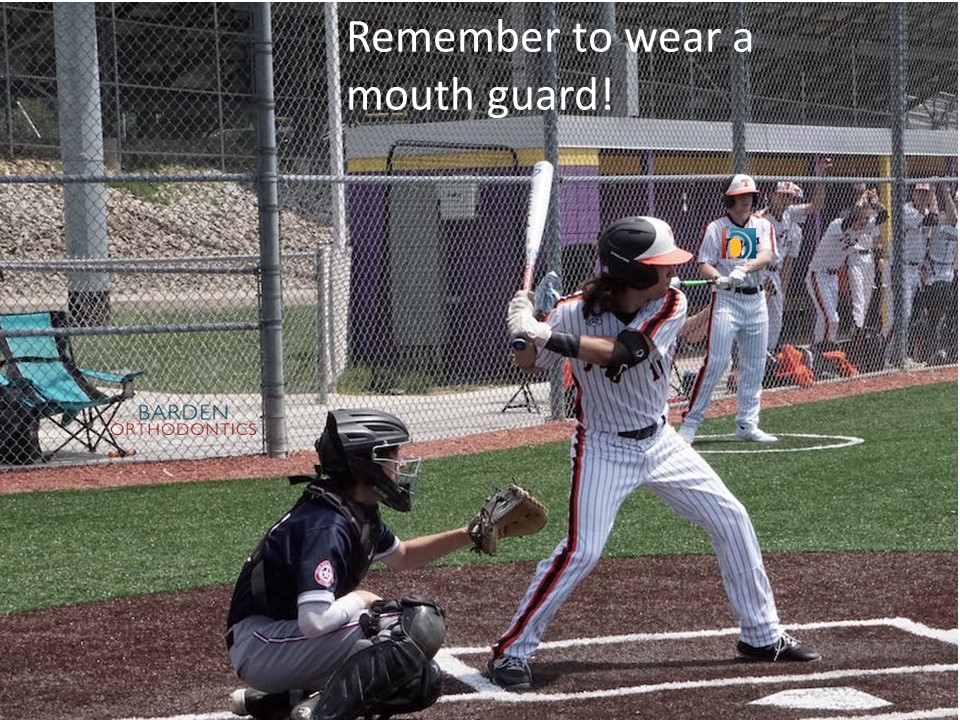 As the weather (finally!) gets warmer, patients and their families are enjoying more time outside.  This includes more time playing outdoor sports such as soccer, baseball, softball, and lacrosse.  We want to remind everyone that wearing a mouth guard is essential to protect your teeth and jaw from damage in a sport-related accident or facial injury.  Mouth guards should be worn at all times during practice and games. Please let us know if you need one that works with braces.
With more time spent outside people are also biking on the local trails and playing other non-contact sports. While chances of injuries are lower with these activities, we do see some emergencies still happen from unanticipated falls and accidents.  Check out this helpful information on what to do in case of a dental emergency or a sport-related dental emergency. If any of your orthodontic appliances, brackets or wires are damaged, please schedule an appointment with our team.
Please give us a call at Barden Orthodontics at 414-962-1281 if you have any questions about mouth guards. Check out our office and website for more information!
Follow us on Facebook, Instagram, and Twitter for more helpful orthodontic information and tips!