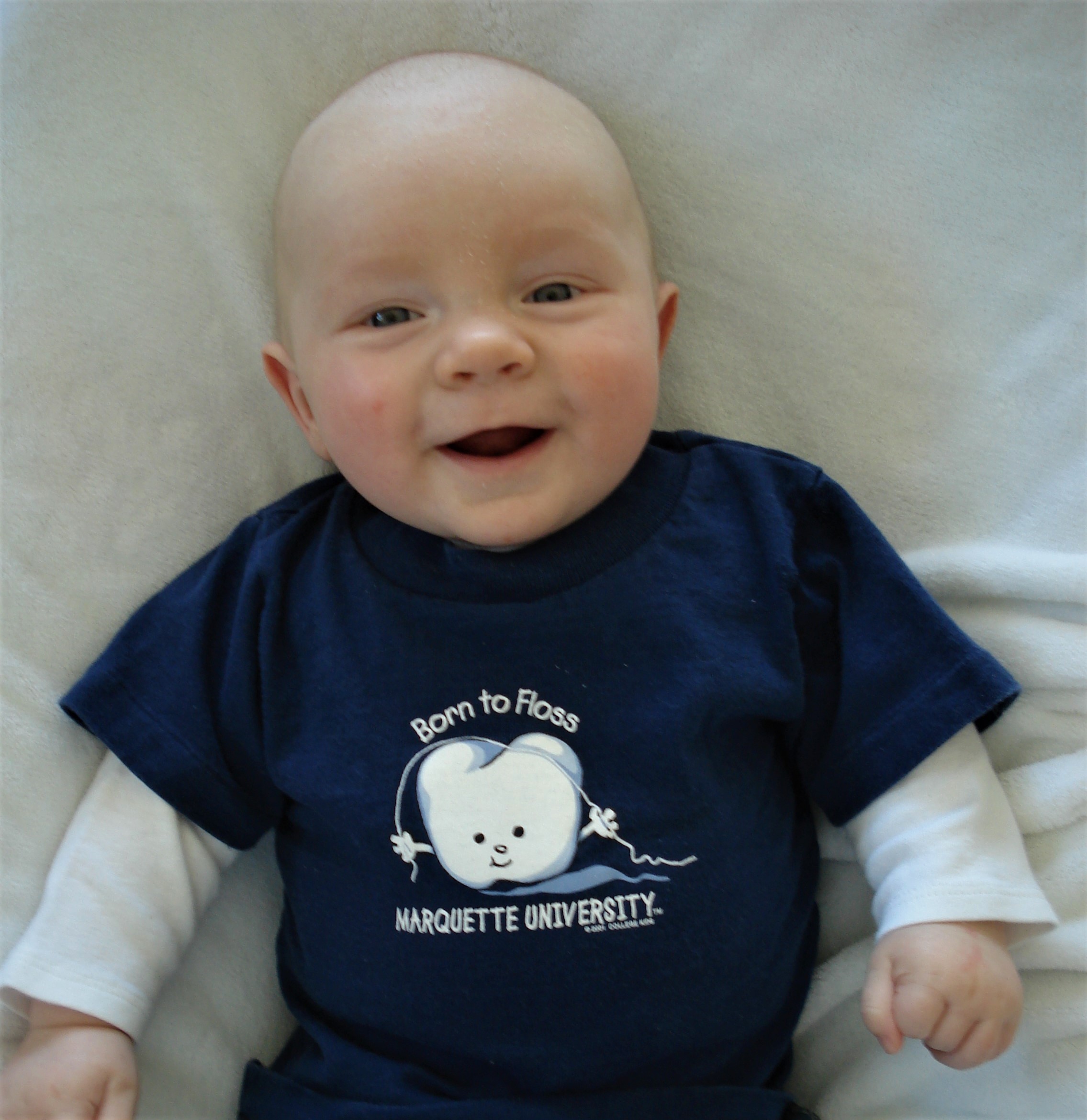 Are you having trouble getting your kids to brush and floss their teeth regularly and thoroughly? We understand – little kids wiggle, don't open wide, and it can be tough to get them to brush. Don't stop trying: brushing and flossing are important for preventing cavities and maintaining good oral health.
Parents often ask why it's important to brush "just" baby teeth. They might be baby teeth, but some of these teeth will be in your child's mouth until they are 12 years old. Cavities in baby teeth will need to be taken care of which can be painful and expensive. Infections in teeth can also cause other health problems in your child.
Teaching your child good brushing and flossing skills takes time. But, if you start at a young age they will develop an important lifelong skill.
Dr. Douglas Barden's advice on teaching kids to brush and floss:
Start when your child is a baby! Before the first tooth even erupts gently wipe your child's gums with a soft, wet washcloth.
Once the first tooth erupts continue to wipe the tooth and consider getting a soft bristle baby brush. You don't need to use any toothpaste yet.
As your child gets more teeth use a tiny bit of children's fluoride toothpaste. Think the size of a piece of rice. Gently brush the child's teeth using a rotation.
Around the age of 2 your child will likely want to brush their own teeth. Great! Let them brush their own teeth but the parent should do a second brush until the child is able to clean the teeth well on their own (around age 12!)
Use special children's mouth wash that shows areas missed when brushing. This can help the child (and parent) learn how to brush more thoroughly.
Floss using floss sticks. They are easier to use than string. Children should floss daily.
Do you have a reluctant brusher? Use a sticker or reward chart. Every time your child brushes without a struggle—they earn a sticker on the chart. After a set number of stickers, they earn a desired prize. Just make sure the reward is not candy-related!
We recommend that children start to see a family dentist or pediatric dentist around their first birthday. This dentist will closely monitor your child's teeth, check for cavities, and determine if treatments, such as sealants, would be beneficial for your child.
Dr. Barden and his team provide every patient with a chart that gives feedback on their brushing and flossing.  We are happy to work with you to teach your child good brushing and flossing skills.
Do you have any creative suggestions that helped your child learn to brush and floss? Share them with everyone on Instagram or Facebook