January 8th, 2021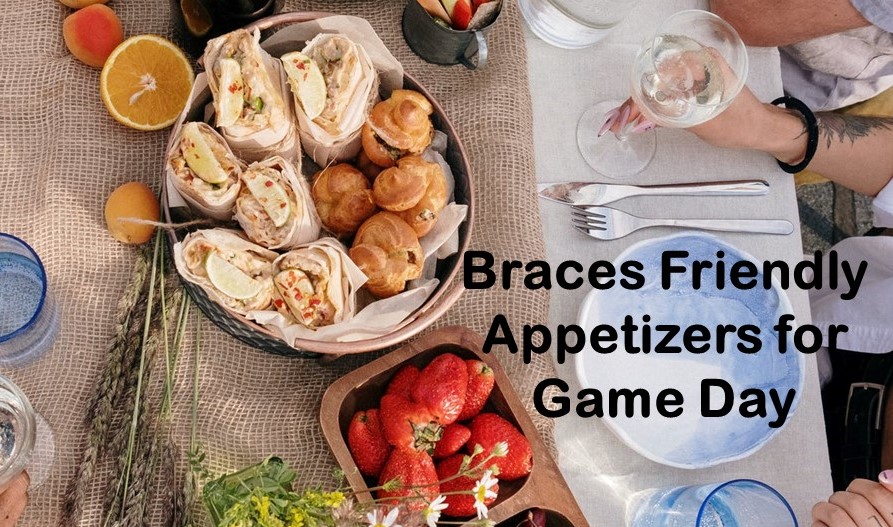 Are you ready for some football?! You might be in orthodontic treatment but you can still eat great food while cheering on your favorite team. Check out Dr Barden's favorite, braces friendly appetizer recipes!
Craving something spicy?
Stuffed Jalapeno poppers
4 ounces cream cheese
¼ teaspoon garlic powder
¼ teaspoon onion powder
¾ cup cheddar cheese
8 ounces ground sausage
2 green onions, sliced
10 large jalapenos
Instructions
Cook and drain the meat. Slice the jalapenos in half and clean out seeds. Combine the other ingredients and stuff the peppers. Bake on a greased pan at 350 for 15 – 20 minutes. Serve warm.
Do you have a sweet tooth?
Fruit kababs
Skewer strawberries, pieces of fresh pineapple, apple, cantaloupe, grapes and other favorite fruits onto a kabab stick. Serve with a side of fruit dip.
Fruit dip
1 container of cool whip
2 tablespoons cocoa
Instructions
Mix cool whip and cocoa powder. Serve chilled.
Looking for easy finger food?
Savory Roll Ups
8 ounces of cream cheese
4 ounce can of chopped green chilies
4 ounce can chopped black olives
1 package of flour tortilla shells
Instructions:
Mix cream cheese, chilies, and olives together. Spread a layer of the dip onto a tortilla shell. Roll the shell, chill, and cut into bite size pieces.
Remember if you have braces, avoid any hard (nuts or popcorn) or sticky (caramels) appetizers as they can break brackets and orthodontic appliances. Broken appliances can result in an extra appointment at our office and slow down your treatment progress.
What are your favorite game-time recipes? Share them with us on Facebook, Twitter, or Instagram.
Enjoy the Game!