May 10th, 2019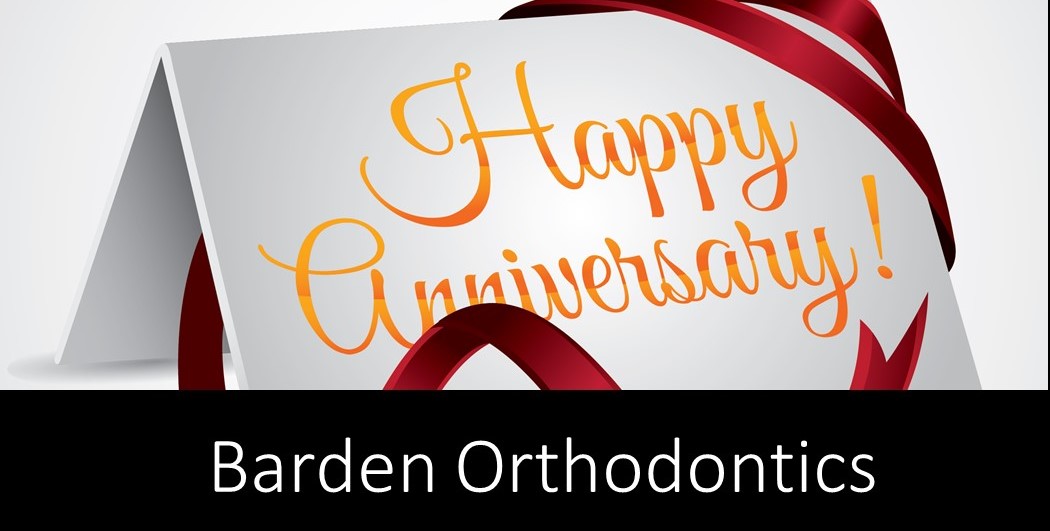 This month we celebrate 7 years of Barden Orthodontics in Whitefish Bay, Wisconsin. We love working with the many wonderful patients and excellent area dentists. We love what we do here – creating beautiful smiles with amazing people!
On our anniversary we want to celebrate some of our accomplishments and highlight what sets Barden Orthodontics apart from other orthodontic offices:
Dr. Barden was named a 2019 TOP ORTHODONTIST by Milwaukee Magazine. This honor is based on reviews from dental professionals in the community. We are so proud to have received this distinction that recognizes Dr. Barden's expertise.
Dr. Barden is President-elect of the Wisconsin Society of Orthodontics. He has previously served as vice president, treasurer, and trustee to the organization. Service to the community is an important part of Dr. Barden's professional commitment.
Our new, state-of-the-art office utilizes the newest technology. This provides patients with the most efficient and advanced care available. The digital x-ray is low radiation and provides an immediate x-ray for use during the appointment. Our iTero element scanner means no goopy, messy impressions!
Barden Orthodontics is FAMILY FRIENDLY and was designed to be fun and relaxing. Patients and their families can enjoy complementary gourmet coffee, wi-fi, and of course our very popular GAME ROOM and PHOTO BOOTH! We love seeing patients and their families enjoying their time together in the waiting room. Patients tell us that coming to an orthodontic appointment is a lot of fun at Barden Orthodontics!
The TEAM at Barden Orthodontics is the best! From the smile you receive at the front desk to the encouragement and gentle care from the assistants, we treat our patients like our own family.
Dr. Barden is proud to live and work in this wonderful community. He is honored to be a business sponsor for numerous community events and various area organizations.
Dr. Barden and his team want to thank you for your support. We love being part of the amazing Whitefish Bay and Milwaukee Northshore Community. We look forward to many more years serving the area and creating beautiful, healthy smiles!